August 1st, 2014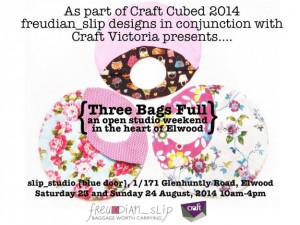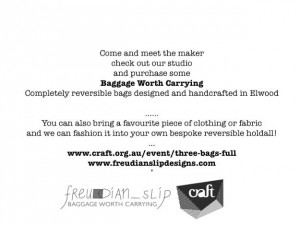 December 18th, 2012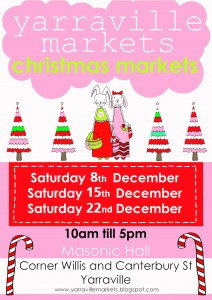 Hullo again!
Oooohhh! It's not too late for you to go all Freudian for your Crimbo pressies!
Get thee on down to the Yarraville Market THIS Saturday, 22 December and you'll find ooodles of loveliness to discover and share with your friends and fam, including yours truly with her Freudian, Vintagey treasures.
And this is an extra special market for me:
My grandmother (you can read all about her in 'About') is being taken to the market to see my stall. The special bit is that she doesn't know. She has no idea that Freudian Slip Designs and Vintage Zoo has just been launched. So she is unawares of where she's headed this Saturday. Methinks she might be chuffed, right down to her bootstraps.
Perhaps you'll come along to see for yourself!
Can't wait for this Saturday. The perfect day for it – 29 degrees and sunny.
See you there lovelies!
Yay for Yarraville!!!

December 18th, 2012
Hullo lovely people out there!
Guess wot?
I done a market!
YAY!
My very first stall in Australia was set up at the Bend & Snap Market at Thousand Pound Bend in Melbourne city last Sunday, December 16. It was wonderful – full of so many talented peeps, beautiful wares and funkified customers.
I had a brilliant time sharing my creations with some awesome Melbournites and travellers alike, and was the recipient of such positive feedback AND….quite a number of purchases!
Now that I've finally launched this baby, the top of my wish list reads as follows:
1. Ride on my bike past someone sporting one of my creations on their arm….
Now THAT would make my year. And it's been quite a (special) year.
Help me make my dream come true…..see you at the next market! Deets are on their way!