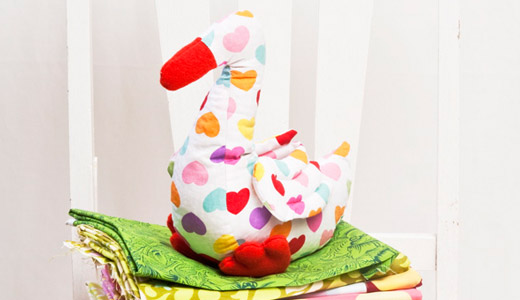 Toys
Vintage Zoo toys are Creative Creature Comforts, created with the sole purpose of enchanting and beguiling all their owners, old and young alike. Whimsical, witty and distinctive, Vintage Zoo creatures are truly vintage in their inspiration, their designs having been sourced and adapted from patterns created by Caitlin's grandmother in the 1950s.
They are completely child-safe, having no buttons or small embellishments, and their unique style of being suggestive rather than obvious in character means it is their owner who gives them their personality. Tactile and artistic, Vintage Zoo creatures will be just as home displayed on an adult's mantelpiece or shelf as they would in a child's arms, and make a wonderful talking point every time.
Look out for more Creative Creatures to be released shortly.